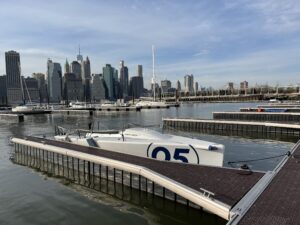 The first boats of our fleet are returning to ONE15 Brooklyn Marina. If there weather co-operates, we'll be commissioning the rest of the fleet in the next few weeks.
Be sure to join us on April 12th for our Spring Commissioning Soiree. Shake off the winter blues, reunite with crewmates and new friends. Please join us to celebrate the beginning of a new season.


Members and their guests welcome.