US Sailing Membership and Discounts
ONE° 15 Brooklyn Sail Club is proud to be a member of US Sailing and their MVP program. If you join or renew your US Sailing Membership, you receive a discount on your membership (individuals $60 to $50) and our Club will receive a credit of 20% of dues paid which in turn can be used by the Club to pay for staff training.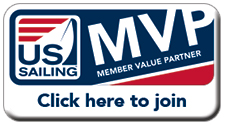 Melges 24 and J80 Sailing Guides
J-80: Tuning Guide – North Sails
J-80: Polar Diagram
J-80: Sailing a J80 by James Ebenau
Melges 24: Tuning Guide - North Sails
Melges 24: Tuning Guide - Ullman Sails
Melges 24: Insider Tips - Quantum Sails
Melges 24: Sailing Tips - Simon Strauss
Melges 24: M24 vs Other Boats
General Sail Tips:
North Sail - How to Guides
Quantum Sails - Articles
Racing Information
These are the racing rules for 2017-2020: Start with The Racing Rules of Sailing, some of those rules are modified in the U.S. by the US Prescriptions. Rules are interpreted by the US Sailing and World Sailing Appeals Book and Case Book.
World Sailing - The Racing Rules of Sailing
US Sailing - US Prescriptions
US Sailing - Appeal Book
World Sailing - Case Book
You can download a digital version the US Sailing Racing Rules of Sailing through their apps. Apple (iOS) version / Android version (it's free - at least for US Sailing Members)
Race Committee
Join the Race Committee: US Sailing (presentation video)
ONE15 BSC Race Committee Primer
Racing Debriefs
Local Racing Information
Newport to Bermuda Race - every other year 2018 hosted by NYYC
Marion to Bermuda Race - every other year 2017 hosted by MYC
Around Long Island Race - annual race hosted by Sea Cliff YC
Vineyard Race - every Labor Day hosted by the Stamford YC
Block Island Race - every Memorial Day hosted by Storm Trysail
Block Island Race Week - every other year 2017 hosted by Storm Trysail
J105 Fleet 10 - NJ and New York
J105 Fleet 6 - Long Island Sound
Sailing Magazines
Sailing World
Cruising World
Yachting Monthly
Seahorse Magazine
Sailing Anarchy - online blog
Scuttlebutt Sailing News - online blog
Practical Sailor - Like Consumer Reports but for boaters
Practical Boat Owner - The U.K. version of Practical Sailor
Ocean Navigation - Navigation, voyaging and other useful tips
A Bucket List
Volvo Ocean Race: Formerly known as the Whitbread Race
Sydney Hobart Race: Starting the day after Christmas
Fastnet Race: Sailing around one rock
Clipper Race: Pay to race around the world
Panama Canal: Guide to crossing the Panama Canal
Do you have a useful link to a website, article or presentation that you think might be helpful for other sailors - let us know. We are all here to help each other be better sailors. Sail Better, Sail Brooklyn - send to [email protected]